三防手机设计标准和规范-Rugged Smart Phone Design Standards and Specifications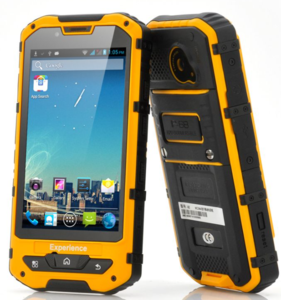 市面上的手机,比如IPHONE,华为,小米手机等,手机的防水性能都很少能达到IP67,而且经常是手机一掉落地面,就造成屏幕损坏。 三防手机是具有一定的防尘,防水,防摔的手机。深受热爱户外运动的年轻用户和专业用户所喜爱。我们从市场和客户的需求出发,制定设计规范,为三防手机设计提供参考。随着手机市场竞争日益激烈,更需要在细分市场上进行深入研发,以满足特定用户的特殊需求。
Rugged Smart Phone is a mobile phone that is dustproof, waterproof, and drop-proof. It is loved by young users and professional users who love outdoor sports. Starting from the needs of the market and customers, we formulate design specifications to provide references for the design of rugged mobile phones. With the increasingly fierce competition in the mobile phone market, it is more necessary to conduct in-depth research and development in market segments to meet the special needs of specific users.
手机的三防设计,必须要综合考虑外观设计,结构设计,硬件设计的各个方面的设计要求,在设计初期ID阶段硬件设计,堆叠设计,结构设计就应该参与进去,确定三防的各个技术细节,在设计研发,器件选型,材料选择,工艺选择,生产组装,测试和质量控制各个环节综合把关,才能真正达到三防手机的要求,生产出符合质量要求和市场需求的产品。
Rugged Smart Phone design of the mobile phone must comprehensively consider the design requirements of all aspects of appearance design, structural design, and hardware design. In the initial stage of the design, the hardware design, stacking design, and structural design should be involved to determine the technical details of the three-proof , In the design and development, device selection, material selection, process selection, production and assembly, testing and quality control of each link, can we truly meet the requirements of the three-proof mobile phone and produce products that meet the quality requirements and market needs.
三防手机设计的出发点是通过设计和材料工艺的综合选用来达到防水,防尘和防摔的目的。其中防水和防尘主要是通过密封处理和特殊材料采用"隔离"的方式,将水和灰尘阻挡在手机之外,使之不能对手机的性能造成影响。而防摔主要是通过设计和材料的选用增加手机的强度和抗摔能力。
The starting point of the design of the Rugged Smart Phone is to achieve the purpose of waterproof, dustproof and anti-fall through the comprehensive selection of design and material technology. Among them, waterproof and dustproof are mainly through sealing treatment and special materials using "isolation" methods to block water and dust from the mobile phone, so that it cannot affect the performance of the mobile phone. The anti-fall is mainly to increase the strength and anti-fall ability of the mobile phone through the design and the selection of materials.
结构三防设计思路:要在三防设计中注意取舍,如果是三防要求高的产品,则必须将三防设计作为一个主线来做,其他方面围绕三防要求展开,并要有明确的三防思路和总体思想,在设计中不能三心二意,因为追求全面效果而顾此失彼,最终导致三防设计的失败。三防设计需要做到"一个设计盯一个目标"的原则,不要一头管多头,否则将来解决问题的时候会非常棘手和难以解决。
The design idea of the Rugged Smart Phone structure: pay attention to the trade-offs in the Rugged Smart Phone design. If it is a product with high Rugged Smart Phone requirements, the Rugged Smart Phone design must be taken as a main line. Defensive thinking and overall thinking should not be half-hearted in the design, because the pursuit of comprehensive results and neglect of one and the other will eventually lead to the failure of the Rugged Smart Phone design. The Rugged Smart Phone design needs to follow the principle of "one design focusing on one goal". Don't manage multiple heads at once, otherwise it will be very tricky and difficult to solve the problem in the future.