快速样件或快速模型已经不是一个比较新的术语,它是以最简单的形式把设计好的3D,以可视化和功能性地评估的工程产品展示出来的过程。
Rapid prototype or Rapid model is no longer a relatively new term. It is the process of displaying the designed 3D engineering products in the simplest form in visual and functional evaluation.
客户只要仔细考虑5个关键因素,即。功能,质量,数量,复杂性和成本,这将对原型开发的成功产生重大影响。
Customers only need to carefully consider 5 key factors, namely. Function, Quality, Quantity, Complexity and Cost, which will have a significant impact on the success of prototype development.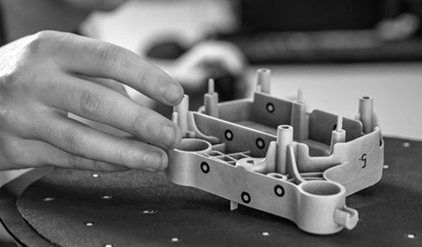 在产品设计的过程中,原型是最终产品的初步版本,用于评估设计,测试技术或分析工作原理,进而为真实的工作系统提供产品规格。
In the process of product design, the prototype is the preliminary version of the final product, used to evaluate the design, test technology or analyze the working principle, and then provide product specifications for the real working system.
模型是工程产品设计的组成部分,是在整个新产品开发过程中的重要环节。快速原型可以用于产品开发周期的任何阶段,也可以用于任何组件或子组件,并且可以在新产品设计过程中重复多次。
Model is an integral part of engineering product design and an important link in the entire new product development process. Rapid prototyping can be used in any stage of the product development cycle, and can also be used in any component or sub-component, and can be repeated many times in the new product design process.